Born and raised in Vancouver, I have realized and made it my personal mission to showcase what a beautiful city this is to call home. Even with a Bachelor of Science degree in Biology from Simon Fraser University in my back pocket, I switched gears and found that social interaction was one of my strengths.
I became involved in the automotive industry where my focus was on customer service through auto sales and short-term leasing. In this environment, I was able to learn about clients' needs and perfect the methods required to meet those needs. From a customer service standpoint, client satisfaction became paramount and through my determinant nature, clients would achieve those needs without compromising trust, integrity, or professionalism.
I hope to impose these same qualitative characteristics into my career as a Realtor®. Anyone who has met me will tell you that I am passionate about anything I do. From the moment of the first client meeting, my excitement and enthusiasm will spark the entire experience in making your real estate dreams come true. Whether buying or selling, being able to know that I can play an essential role in the process with you is a highlight in itself.
---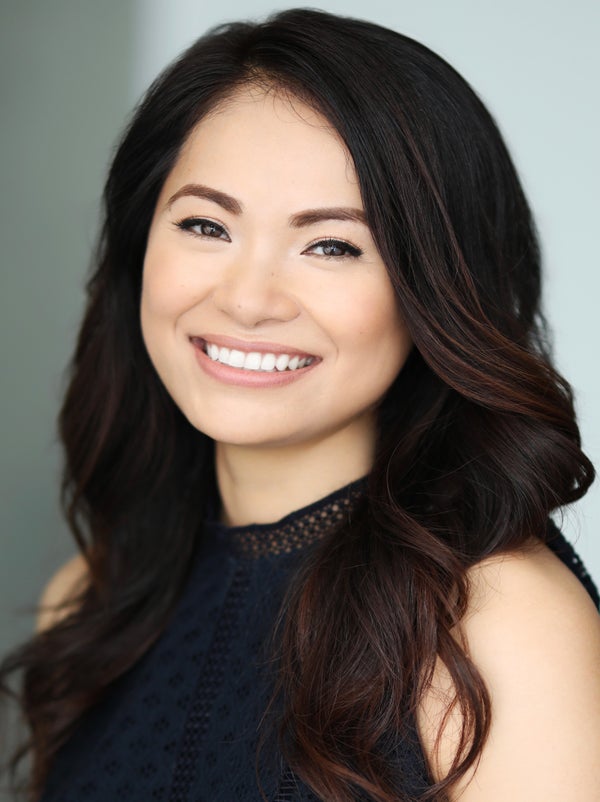 Stephanie was born in Hanoi Vietnam and immigrated to Vancouver Canada as a child. Her family moved frequently, as her father would renovate each home, building sweat equity into their homes. In hindsight, she felt very fortunate that this was her introduction into real estate and that she was lucky to learn from her father's passion. She learned about the importance of location and how to look for the potential in a house or property, be it a renovation, subdivision or land assembly.
An interest in helping people led Stephanie to begin a career in health care. She completed her post-secondary studies and received a Bachelor of Applied Science in Kinesiology from Simon Fraser University in 2008. For ten years after graduation she worked in active physical rehabilitation and return to work programs with injured clients and insurers such as ICBC and WorkSafeBC. Working with injured clients taught her how to be patient, attentive and creative. She sought to deeply understand her client's needs and find tailored solutions to help them reach their goals. As a health care professional Stephanie also developed a strong sense of responsibility towards achieving positive outcomes for her clients. She applies this same client centered approach in her real estate profession.

In 2011 Stephanie had the opportunity to be involved in the leadership team of a newly established Vancouver animation convention. This has grown to become the largest convention of its kind in Western Canada and drew in more than 20,000 attendees in 2019. During her time with AniRevo Events Inc. she became Human Resources and Communications Director. Working as Communications Director has given her invaluable experience in networking and marketing. Stephanie liaised with potential clients and sponsors and successfully established relationships with Tourism Vancouver, Art Institute of Vancouver, McDonalds, Church's Chicken and Visual College of Art and Design. She also developed expertise in using various social media platforms to advertise our events. As Human Resources Director Stephanie was responsible for managing the schedules of more than 200 volunteers. The successful orchestration of more than ten conventions required her to grow in her organization, management and marketing skills. Stephanie is thankful for this opportunity which has helped develop some of her greatest strengths as your real estate agent.

While developing her Kinesiology and business careers Stephanie's interest in real estate continued to grow. She continued to learn about this field from her father as well as her husband who is a general contractor. All of this has led her to the exciting and natural decision to fully immerse in the real estate profession. Stephanie has always enjoyed working, interacting with and helping people and she looks forward to dedicating herself to helping you find your perfect home.

In her spare time Stephanie loves to take her inReach Satellite beacon along with her three dogs- a seven year old Portuguese Water Dog (Orchid) and two 13 and 15 years old rescued Chihuahuas (Ranger Rick and Che) on hiking, snowshoeing, and backcountry camping adventures.


As your real estate agent you can count on Stephanie to be honest, transparent, dedicated and attentive. Stephanie will strive to ensure the process of selling or buying your dream home is enjoyable and stress-free. Thank you for your time. Stephanie and the entire Capstone team looks forward to working with you to make your real estate dream a REALITY!